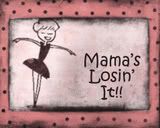 It's that time again for Mama Kat's weekly writing assignment and this week I am choosing to participate! I am going to write about two things. #2 Memorial Weekend Plans and #3 10 things that I am currently sick of.
#2: Memorial Weekend Plans
I have a very fun and exciting weekend coming up...starting tomorrow! At 12pm I fly out of Tampa and head to Charleston! My dad is picking me up at the airport and shortly after that I am going to my best friend's final wedding dress fitting. Friday I will probably spend the day sailing with my dad and hanging out with the family at the Charleston Marina. My dad is keeping his sailboat there for the summer and it's super nice. I can't wait to go!
Saturday morning I am meeting up with C to get a pedicure and that evening is her bachelorette party. Sunday morning I am getting up super early and driving to Myrtle Beach to meet up with my family to go camping! They are leaving Saturday morning and I can't leave then so I'm going to meet them up there. I am so excited! The campground that we are staying at is right on the beach! Monday afternoon I fly out of Myrtle Beach back to Tampa. I'm excited about that already because my super sweet David is actually picking me up! Then the two of us are going to go pick up Miss Latte from Alicia and Michaels house! I sure am going to miss her while I am gone. Too bad it costs way too much to have her fly with me. Monday is also David's Dad's Birthday! I'm not sure if we are doing anything that evening or not. I really hope everyone has a fantastic weekend! I am sure that I will. I can't wait to see my family.
#3: Ten Things That I Am Sick Of
1- The rain...day 3 is enough.
2- All the health problems I've been having lately.
3- Lizards, snakes and roaches.
4- People who just don't give a shit.
5- My boss who doesn't know how to be a boss.
6- Sad stories on the news.
7- Never having any money and barely making it paycheck to paycheck. BUT I love my job and I love living here. I am so glad I got the chance to have my own place and do things my way.
8- David....just kidding :) (He made me write that!)
9- Laundry

10- Trying harder at things than I should or have to.
Well there you go. This is my Thursday writing assignment! I don't think I'll be posting very much on my trip this weekend so you all have a great rest of the week and weekend. Have a great and Happy Memorial Day! God Bless Our Troops.